Many years ago, I spent an afternoon at a New York cooking school to find out how to become a student. Although I was hoping to sit in a cooking class, it was a small school with only one course a day, and wine was taught that day, so I learned about French varieties instead.
When I asked about the food part of the program, one of the instructors gave me a recipe for a crab dip. We'll discuss it tomorrow, she said if you want to come back. I couldn't, but I thanked him for the recipe and took it home with me.
Because I'm a Texan who grew up near the coast, I'm not a foreign crab dip. The classic combination of cream cheese, peppers, aromatic substances and flake crab is a rich and tasty appetizer, which was almost as ubiquitous at special meetings as a slow pot filled with queso. It always went fast.
While I expected the crab dip coming from the cooking school to have some effect to rise above the rest, instead of what I was given was the exact rendition I had enjoyed all my life! Never mind, I made a batch for my friends and it was welcome, but I decided that this cooking school might not be the right place for me because I already knew a lot of what they could teach me.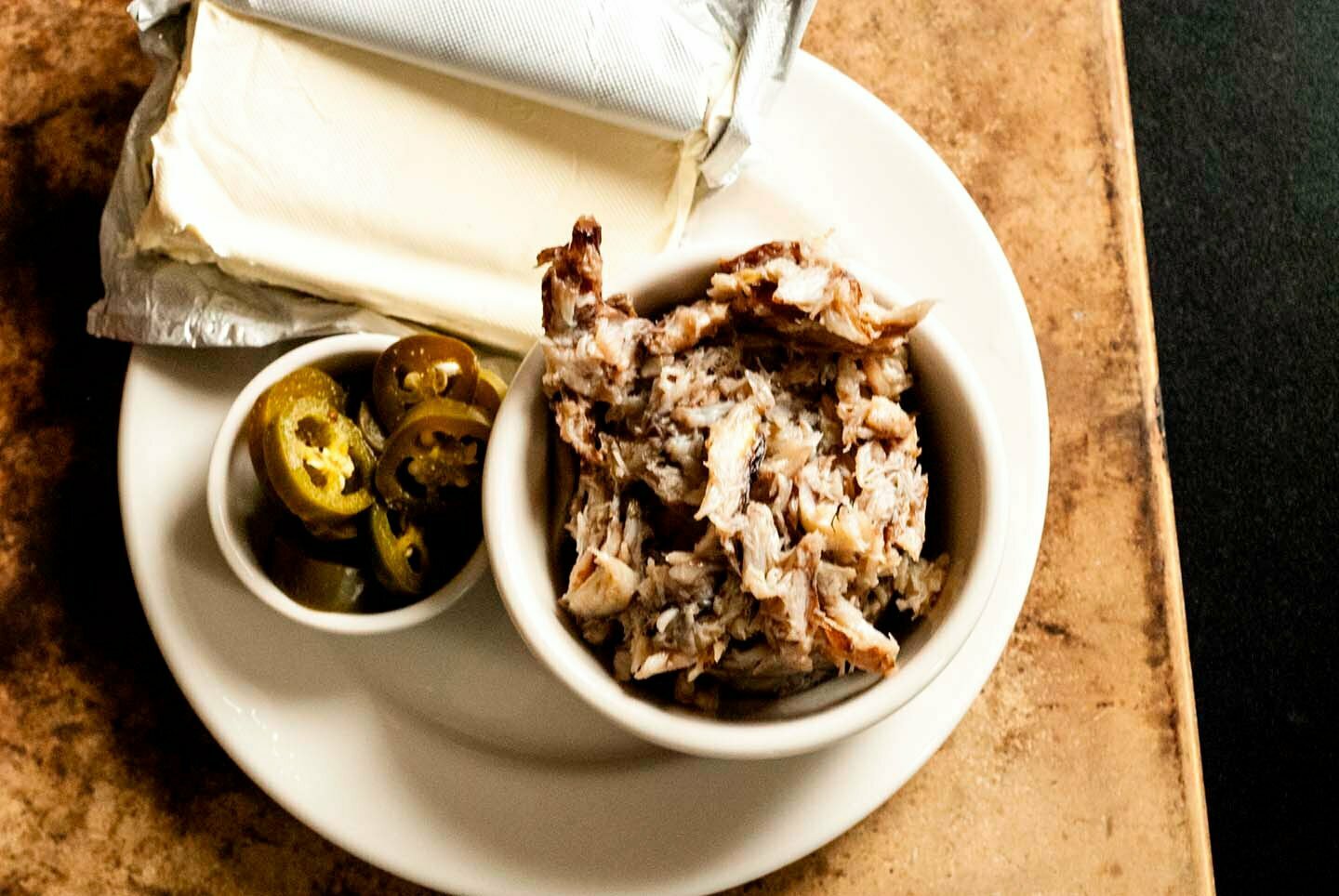 Now that I'm back in Texas, the crab dip is still a favorite at the party. Although I also enjoyed it on nachos or stuffed in jalapeños. This made me think. Why not incorporate these Tex-Mex elements into my basic dip? Preparing a batch of nachos and stuffed jalapeños brings tasty results, but if you have guests, you may want to have a variation that is easier to prepare but just as tasty. Dip can do it easily.
With that in mind, I took my basic crab dip, which can be very similar to your crab dip, and revived it with jalapenos, garlic, coriander and lime juice. I added a little pepper Jack to the cream cheese and sour cream base and mixed a little cumin, cayenne and celery salts to add earth and pepper. Many dips are covered with almonds, but for mine I crushed butter crackers instead.
After casting in the oven, the dip comes out melted and bubbling, ready to enjoy. To preserve the Tex-Mex theme, I serve it with tortillas, and when you dip and bite, you'll find that the sweet crab goes well with chili peppers and cheese.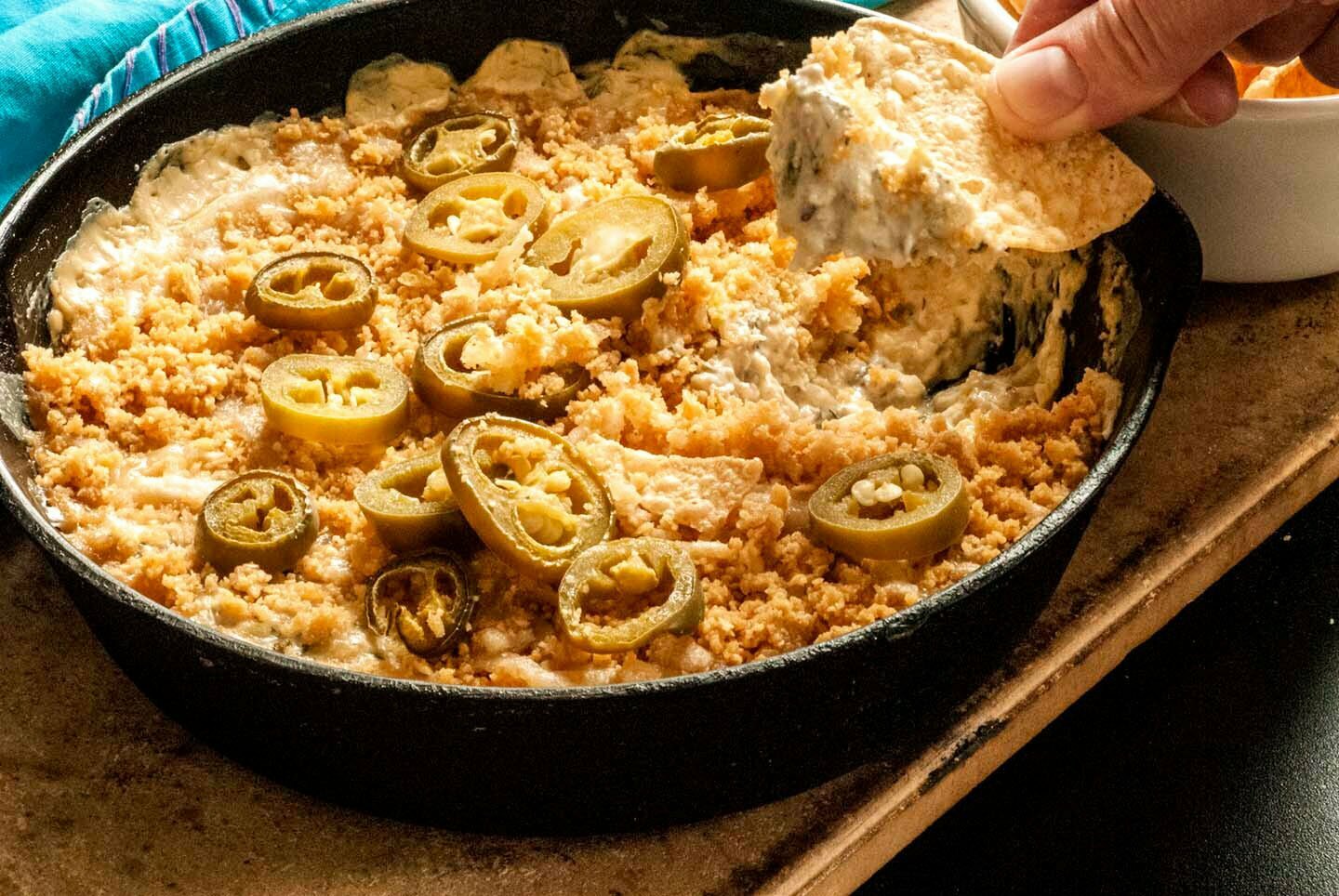 It may remind you to eat crab nachos or stuffed jalapeños, but it can be easily prepared and served to your loved ones when you do not want to get upset, but instead enjoy each other's company.
—————
Would you like more Homesick Texan? Well, I started offering additional recipes for paid subscribers to help with the cost of running a website. While I do not take anything from you, if you would like to support Homesick Texan and have access to exclusive, unseen subscription-only contributions, please consider becoming a member; The annual subscription is only $ 25. Thank you for reading, your attention and support!
—————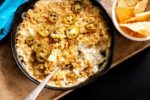 Jalapeno crab dip
8-




ounce




cream cheese, softened

4




ounce




(1 cup) pepper Jack cheese, grated

1/4




cup




sour cream

1




spoon




freshly squeezed lime juice

1




a tea spoon




Worcester sauce

1/4




cup




pickled sliced ​​jalapeno, diced

4




clove




garlic, minced

4




green onions, only the green part, sliced

1/4




cup




chopped coriander

1/2




a tea spoon




ground cumin

½




a tea spoon




celery salt

1/4




a tea spoon




cayenne

8




ounce




fresh lump crab meat

Kosher salt

2




soup spoon




unsalted butter, melted

1/2




cup




finely ground butter crackers

Tortilla chips and / or crackers for serving

Pickled slices of jalapeño, for garnish
Preheat the oven to 350 ° F and lightly wipe the 1 liter baking dish.

In a mixing bowl, stir until the cream cheese, Jack pepper, sour cream, lime juice, Worcestershire sauce, pickled jalapeños, garlic, green onion, coriander, cumin, celery salt and cayenne pepper.

Stir the crab meat gently. Taste and adjust the spices, add more salt if necessary.

Put a crab dip in a baking dish with a spoon. In a separate bowl, mix the melted butter and crushed crackers and then sprinkle the top of the dip.

Bake uncovered for 30 minutes or until browned and bubbling. Garnish the top with pickled jalapeño slices. Serve warm with tortilla chips and / or crackers.