It all starts with a wooden square, but with an engineering eye for design and a lot of patience, these squares will soon become unique handmade wooden bowls, nested jewelry boxes, vases and other items. These lovingly crafted items are the work of Tucker's Texas Turnings, owned by John Tucker.
Tucker, a former engineer, began turning wood to engage his mind and reduce his time after retirement. Now, almost five years later, he says he sells his pieces at the Winery and Craft Market faster than he can produce them. Although he said it was nice to make money, Tucker notes that he keeps his prices reasonable so that he can continue to nurture his passion.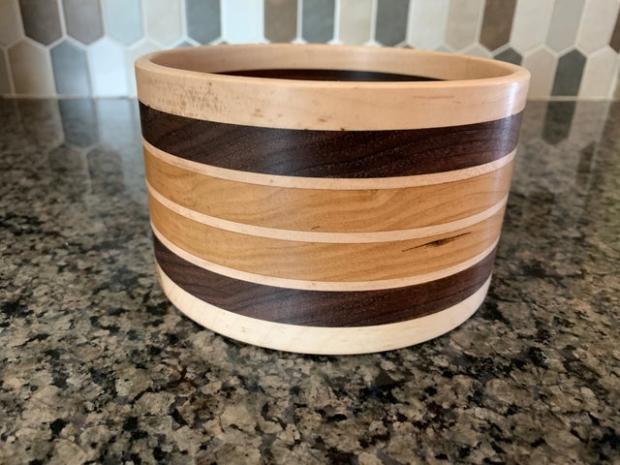 "Buying wood can be more expensive," Tucker said. "So when I sell in the market, I only charge enough for people to buy my creations, and I can afford to buy more wood."
In addition to selling the work he has already done, Tucker is also engaged in custom work. He made everything from custom Cocobolo bowls and cherry vases to laminated sets of salad and serving bowls and custom tortilla warmers.
Tucker said he enjoys all the objects he turns, but he especially likes to make his nested jewelry boxes because they are more complex and this complexity attracts him.
"I turned the top of the jewelry box into what looks like an eye on a walnut handle," says Tucker. "I did it to 'watch' your jewelry."
To learn more about Tucker's Texas Turnings or to request a job, visit him at the Farmers and Artisans Market near Town Square Gazebo on Saturday or online at TuckersTexasTurnings.com.